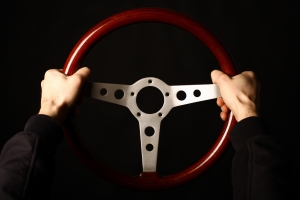 As result of the pandemic, and after many years of a client led market, candidates are now back in control and we are regularly hearing stories of hiring managers missing out on the preferred candidates to the competition. If you want to successfully hire, you need to re-think your hiring strategy to match the shift in the market and face these new challenges.
Company impression – Line up your full hiring process before you start. You might be ready to do the big sell, but have you decided who else is going to interview? Has "the sell" that you want them to communicate to the candidate been shared? Has the headcount and budget been agreed? Are you going to be able to make that offer and get the paperwork out quickly when you have chosen a candidate or is internal red tape going to slow things down, creating a bad impression of the company.
Be self-aware – You need look at your talent attraction and not leave it to the company and brand to promote your vacancy. What can you provide and offer the top talent, and is this obvious from the outset?
Personal impression – is important, candidates want a boss they can trust, they can go to for career advice, someone who understands their ambitions and personal situations as well as someone they can recommend.
Social Media – LinkedIn job adverts have limited success, but you can use the internet as a platform to show how great the job and company is. Post content and tag colleagues to reach out to a wider network. Build your personal brand so there is something interesting to see when candidates look at your own LinkedIn page
Network – Chat to colleagues and peers and let them know that you're hiring. Ask them who they recommend and to spread the word. Consider hosting an event for people in your industry where they can bring someone else along and you can showcase your company and brand.
Think back to previous candidates – don't give up on a candidate who turned an offer down previously, wasn't ready to move, or accepted something else. We're in a very different world and people's opinions on their careers have changed. Don't forget good secondees you've had in the past too. Apparently 1 in 4 are considering changing jobs at the moment.
Interview process – make it snappy. Not pages of application forms, rounds of interviews and multiple assessments. In this market, if someone pulls out because they don't want to do your test, it isn't necessarily because they aren't up to it – they just have enough other interesting options that don't require it. Create a process that is streamlined and once you have candidates engaged, then you can start extracting the heavy detail.
Candidate experience – you snooze, you lose. You can't afford to take days to feedback. And if you've promised a response but don't have the feedback yet, at least call to update. There is only so much covering for you the recruiter can do.
Hiring is not a transaction – to the candidate at least, it is their life. They need a personal, exciting experience that they connect with. People buy people.
Further advice on hiring is available on our blog –