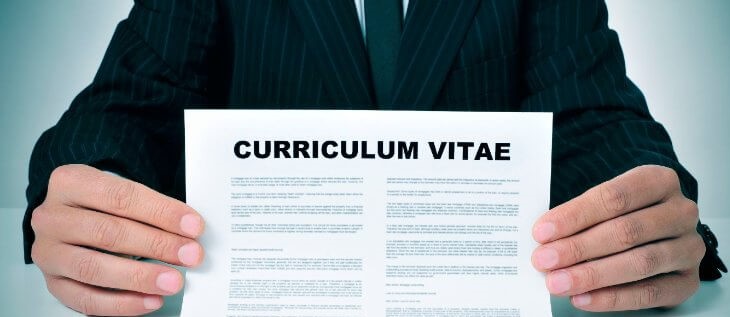 There are heaps of guides out there for writing your CV, and lots of templates too. But they're so generic. You need something more tailored. And you're a lawyer – so yours must be perfect, right?
Having both spent 20 years in the industry, looking at up to 50 CVs every working day, we've got a good idea what works and what doesn't. The majority of the CVs we see are great, but there are times when we know the person behind the paper is better. And as you can imagine –occasionally we come across a bit of a shocker!
Before you start, think about what you are trying to do –
Demonstrate relevant technical skills
Show that you have the right level of experience
Show that you understand, and have the different skills, required to adapt to in-house.
Secure an interview, allowing direct contact with the hiring manager
The Format
Font – Arial/Calibri or similar. Size 10-12. Keeping it simple means it is easy to read. Don't use too many fonts and sizes and don't over-do the underlining, bold, italics etc. It ends up looking messy and distracts from the content.
Fonts, sizing, spacing all needs to be consistent throughout.
Don't use colour – it can be harder to read and isn't printer friendly.
If you are going to use a table, check the format in word and pdf and test how it opens on different size screens as well as the mobile.
Don't use too many boxes and sections. It makes it difficult to know what should be read first and distracts from the content.
Spell and grammar check! Sounds obvious but we see typos in lawyer's CV all the time.
Contact details
Contact details – We are constantly surprised by how many people don't include these, or only include email and not a mobile number. You want to make it easy for them to hire you, not leave them scrolling through emails or covering letters to find your number. In-house lawyers need to be accessible and available, which leaving off your number contradicts.
Include your right to work – saves time and possible difficulties later. With more technology being used in hiring, many systems won't enable you to progress without stating you are entitled to work in the UK.
Education
You need to include institution, dates and grades. Lawyers will expect to see them and if they are not there, it will be assumed they are not good.
Short courses and on the job training could be added at the end of the CV or under the relevant employment. Keep it easy to see your A Levels, Degree, LPC etc or equivalent.
Remember to include your date of qualification as a lawyer.
Profile
Start with a brief simply-termed profile. Your CV often goes to HR first who may side-track you if they don't recognise the technical jargon.
Keep any profile/skills section to a short paragraph or a few bullets. The more you put, the less realistic it is that you actually have all those attributes. And employers want to see your tangible experience, not personality traits that anyone could include.
Experience
Tailor your CV to each role you are applying to. If you are lacking the motivation to do this… is it really the job you want? Include the language and keywords in the job spec. Edit your softer skills to match company values.
Don't just add new experience on to the old CV. Every new job you get makes the first one less relevant so cut back information on previous roles and check that previous experience isn't written in the present tense.
The first thing employers will look for is your most recent experience, so make sure this is towards the top of the first page and is the most obvious part. Include the company you work at, the dates, the location and your job title.
Demonstrate how you have gone above and beyond in your current role. There is a pre-conception that lawyers who have been educated at top universities and are working at top city firms are all very good, but all the same. Show how you are different in a work environment.
Highlight your in-house experience – don't just leave it to dates of a secondment. Your future employer will be more interested in whether your in-house experience is comparable, and your in-house skills will be as relevant as your private practice experience. Think about the elements of your in-house experience which are different and highlight these – working directly with the business, commercial decision making, broader legal risk, variety of work. Demonstrate that you understand what an in-house role involves. Show that you are not going to be sat behind your screen but will be out on the floor adding value to the business.
Be careful about listing deal after deal. Whilst relevant experience is essential to include, many of the hiring managers have been there and will know what kind of deals you have worked on depending on the firm. They will want to see what your involvement was on the deals. Including a short list of the most recent deals may be more appropriate.
Include dates on your CV and include all your work history. You don't want to leave huge gaps and questions with your CV, or for it to be unclear whether you are actually qualified because you decided to leave your training contract off. Pre-legal careers or very old experience can be just listed as date, position and company. You want to avoid employers assuming there were gaps in your career if there wasn't.
But check your dates! The most common error on CVs is mixing up dates of employment or education so that it looks like you were working at 2 places at the same time, or have large gaps.
Interests
Hobbies on the CV has been in and out of fashion over the years but we think it's best to include them, especially if you have something more unique than socialising and eating out. If the employer can't decide whether to interview 4 or 5 candidates, something that you have in common might just get you in front of them and also means the elevator conversation will focus on more than the weather, settling you for the interview.
Don't include
Title and contents pages – no one wants to scroll through to search for what they are looking for.
Educational transcripts, practicing certificate, references and articles. These can be provided when required later and won't make a difference to you getting an interview. You could include links to articles and publications in the CV.
Charts and diagrams etc. It distracts from the content and will often distort when opened on different devices.
Huge numbers of appendices. If you are a transactional lawyer, include a deal list if relevant but leave it as this.
Motivational sayings or phrases. This may be the mantra you live by but the chance of it correlating with the interviewer's is small, and the company you are interviewing with will have spent thousands on perfecting their values.
Quotes from clients and employers – anyone can include these, and they distract from the content. Employers would rather get references directly at a later stage. Do, however, include any awards, Legal 500/Chambers entries etc.
Referee contact details – this is jumping the gun somewhat and could lead to difficult situations if employers were to contact them early.
Reasons for leaving. People move jobs more often these days and so stating these looks like you are trying to justify moving on. They can ask you in interview.
Travel and career gaps – add this at the end of the CV or under interests if they are significant. Don't break up your work experience with your holiday in Spain or house renovation.
Photos
Religious beliefs
Date of Birth
Family details
Home telephone number – unless you are at home all the time or don't have a mobile/signal.
Myths
Your CV doesn't have to be 2 pages, but it does need to be concise. 2 pages will usually be enough so consider the content carefully if you have gone over 3.
Cover letters are not usually required and are often not read. Think about whether you really need one. Is there anything that can't be included in the CV if it is relevant to you getting the job? We often find they either try to justify why the applicant thinks they are right when the CV does not a fit the job, or they are extended life stories which just puts the employer off. If there is something essential that can't be included in the CV, perhaps a sentence or two on the covering email.
You don't need to include everything. Leaving an element of intrigue gives them a reason to meet you.
We hope this helps and look forward to hearing any additional tips that might have helped you in the past.