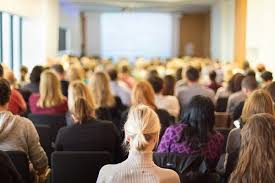 Now that Autumn has truly arrived, we thought it was a good time to look back at the legal conferences that have taken place over the summer months.
For Fry & Brown, conferences areso important. The lockdowns created a big hole for us when as well as having no industry events, we couldn't even meet people for coffees. Jane and I left management positions back in 2017 because we wanted to be back in hands on, face-to-face recruitment roles, and whilst some recruiters squirm at the idea of networking with strangers, it is definitely essential to being a good recruiter and we both love meeting new people!
2020 saw most events cancelled and those that ran, switched to virtual conferences. We had no choice but to try a few, but we weren't really convinced they could work for recruiters. As sponsors the most we could do was sit in on the sessions and have our branding on the site. Interaction was close to zero and we had limited ways of letting people know we were there.
However, after a year of cancellations and chasing refunds, it was great to see events companies being innovative and putting on some super events during the summer this year. Here's some highlights:
The Lawyer – In-House Financial Services Conference
This event stayed virtual in 2021, but as in-house financial services recruiters, this is our signature event, so we decided to go ahead and sponsor anyway. And we are very glad we did – what an improvement for 2021.
One of the advantages of virtual events is the sheer number of attendees signing up. There is no requirement for lawyers to sit through the whole 2 days and most found it useful to be able to drop in and out of sessions that were more important and relevant to them. People who probably wouldn't have been able to get away from work to attend under normal circumstances could join and there were many people who hadn't attended before. The new format really worked from a networking perspective too with attendees able to sign up for smaller groups in webinars and round tables as well as a book club and a fantastic wine tasting and quiz. The calibre of attendees was impressive, and it was great to see people able to relax and be themselves, even on screens.
Ah Media – General Counsel & Compliance Strategy Forum
With this being our first face-to-face conference earlier in the year, we were incredibly nervous – not only about Covid itself, but about how many people would attend, how the event could be run safely, and whether Covid restrictions would mean no opportunity to network, which would defeat the object of attending.
But it was brilliantly well organised. One-way systems were in place, face masks remained on and table service and regular cleaning in the breaks meant everyone could relax. Group networking was replaced with one-to-one organised meetings and even the England Euro's match was shown in the auditorium allowing us space to social distance whilst enjoying the game. I would imagine that there were some who decided, understandably, not to attend, but the numbers were still good. And those who did attend were definitely committed. Delegates were enthusiastic and smiling as everyone was fully engaged and wanting to make the most of it.
Legal 500 – Legal Business Awards
This was the most recent event taking place at the end of September after being cancelled last year. It is highly anticipated by lots of you, and it was great to see a winner from the financial services sector with Chris Thomas from Brewin Dolphin winning Rising Star In-House Counsel of the Year.
Whilst for us the main conference season is over, there are still other networking events going on this year if you're keen to get involved.
And please do let us know if you've been to any good ones that we've missed out on! Jane and I would be keen to hear your experiences.