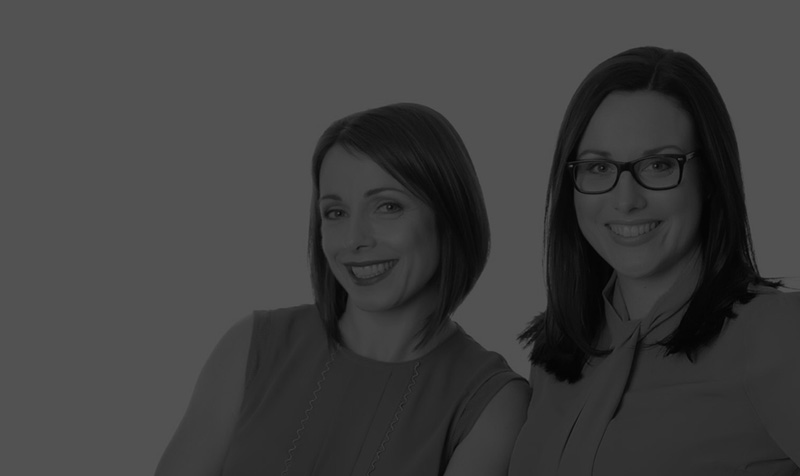 We're Jane Fry & Tracy Brown – and we couldn't be more excited to launch Fry & Brown. In short, we're specialist legal recruiters for the financial services industry, and you can read on to find out more about how we got here…
How did you meet?
We first met back in 2001, when we were both junior legal recruiters at Badenoch & Clark. In those days, people didn't stay in recruitment for long – and it's the same today. But we both found that we shared a real passion for our work, and we loved the challenge of it all. We were in it for the long run. Seven years later, we both joined Barclay Simpson in short succession and this is where our working partnership was really born. As a team, we established the legal division as a brand-new business line, spending ten great years there building the in-house legal desk from scratch.
Why did you launch Fry & Brown?
Over the years, it became increasingly clear that we were a great team and we often talked about taking our specialist expertise and going it alone one day. So, when we decided independently to move onto pastures new at the end of 2017, it felt like the perfect time to do something that we'd pondered so many times before. And that's when our discussions about launching Fry & Brown came back to life. As two of the leading legal recruiters for the financial services industry, we know we have a wealth of knowledge to share with our clients. But beyond that, we both share a firm belief in providing a personal, honest approach – which is something our clients have always valued, but you just don't get with all recruiters. This adds up to a quality service that we're proud to deliver – and so Fry & Brown was born.
We're a team.
Having worked together for over 15 years we've become good friends as well as business partners – and we really do love what we do. What's more, we've been through many big life and career events together, so we have a full appreciation of each other's strengths and weaknesses. We're both organised, pro-active and talkative – but we're good listeners too. Tracy is methodical, with meticulous attention to detail and refuses to leave any stone unturned. Jane loves to dig deep and discover little details that indicate people's motivations. Plus, she has a memory like an elephant. We know each other inside out, yet there's still always something to learn from one another. And because we're not afraid to challenge each other, we're constantly pushing ourselves to improve in everything we do. And that means a better service for our clients.
We're ready when you are.
With Fry & Brown you can expect industry-leading expertise and a personal approach tailored to you. And we can't wait to get to work for you. We're ready when you are – and we look forward to hearing from you soon.